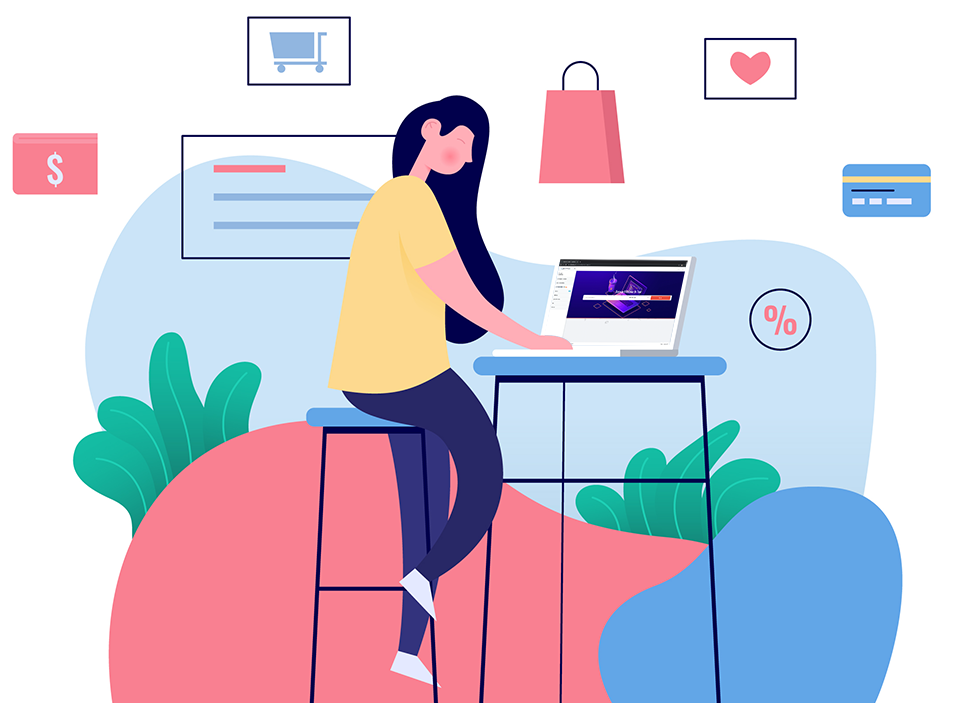 How to Find the Best Keywords for Your Online Marketing Campaign
Using the right keywords is essential in any online marketing campaign. Without the right keywords that drive the right customers to your site, all your online marketing dollars are going to waste. So, how can you be sure you are targeting the right words?
Keyword Strategy
Good keyword strategy focuses on high-performing keywords that drive relevant business to your site. The keywords should be relevant to the work you do and help you stand out from your competitors. That means utilizing keyword research to discover the niche keywords that will help you rank higher.
Generally, it is harder to rank for broad, popular terms. For instance, if you are an orthodontist, ranking for the keyword "orthodontist" is going to be highly competitive and virtually impossible. Keyword research will help you discover opportunities to drive traffic to your site. And that means looking at the under-utilized search terms.
Keyword Search Tools Are Valuable Assets
A keyword search tool can help you find a broad spectrum of keywords you may be able to use, including variations of keywords that you may not have thought of on your own. It is important to remember that keywords are only valuable when they are relevant to the actual work you do.
The very best online marketing campaigns utilize keyword research to find the most valuable long-tail keywords as well as negative keywords to help your business stand out.
Negative keywords are the words for which you do not want to appear and are utilized in pay per click (PPC) campaigns. For instance, if you are an orthodontist, you don't want to appear in searches for knee braces or ankle braces, but rather only orthodontic braces. Since you pay for each click, you only want to pay for the clicks that may generate business, so you would utilize negative keywords to ensure you aren't paying for clicks that won't offer a chance at conversion.
Utilizing Long-Tail Keywords
When you are first beginning your online marketing campaign, it may seem like it would make the most sense to use short-tail keywords that can easily be sprinkled into your content. However, the more popular a keyword is, the harder it can be to rank for it, and the harder it can be to determine if the traffic coming to your site is relevant. That's because more popular keywords tend to also be broader and shorter. A good rule of thumb is the shorter a keyword is, the higher the competition will be.
Utilizing long-tail keywords allows you to target better. Long-tail keywords cater to specific searches and allow you to better target your desired customer. The competition is more likely to be lower because it will be targeted to your specific goods or services. Conversion rate can also be higher because you are providing a potential customer with exactly what they are looking for.
Google is a Search Term Asset
To determine what keywords your traffic uses to get to your site, you can turn to your Google Search Console account. There, you can see the actual keywords your current traffic uses to get to your site. This will help you utilize those in your content.
You can also utilize Google itself to help with what keywords may work for your business. Type in one of your keywords, and then look for the related searches that Google brings up. Are any of these relevant to the work you do, and could help more customers find you?
Allintitle.co has a built-in keywords suggestion tool that suggest hundreds of related keywords, questions, and phrases for any single keyword that is added. This allows you to find new long-tail keywords that aren't as competitive but are simply just under-served on the web. These "low-hanging fruit" can be scooped up by you and used to drive more traffic and boost your rankings.
How to Use Allintitle.co to find the Best Keywords
Visit Allintitle.co to create an account. Then, go to the Keyword Research Tool section to add a seed keyword. Once analysis is complete, a results page will appear. You can then export the keywords to a CSV file where you can remove unrelated keywords.
Next, navigate to the Keyword Bulk Checker page import the keywords from the CSV file you created in the first step using the import feature. It may take a bit of time for this, depending on how may keywords you are importing. When it is finished, you will then be taken to a results page. There, you can see metrics associated with each keyword, including allintitle count, search volume, KGR, and CPC.
You will then filter the results to only show keywords with a maximum of 250 searches, and then sort by the KGR value. You can then favorite the keywords with less than 0.25 value and export that list to CSV file.
Then, write a blog post using each unique keyword and optimize each blog post for the specific keyword used, as well as other keywords that are related.
Be sure you use the keyword in all SEO related sections, including the title tag, meta description tag, H1, first and last paragraphs.
The final step is to either re-submit your sitemap to Google or wait for Google to index the new blog post.
You can then repeat this process for the remaining seed keywords.
You should see an increase in your high-quality traffic within a few months by following this strategy.
Implementation is Key
Once you've determined which keywords are the best for your business, it is important to find the right way to add them into your strategy. It is important to remember that you are writing for customers first and foremost. While you need to ensure you are doing everything search engines require, your content must well-written and relevant to your audience. Your content should be keyword rich, but in a natural way that flows with your content.
Utilizing the right keywords can drive the right business to your site. Before launching an online marketing campaign, be sure you've put in the necessary work to ensure you're using the right keywords to help increase your conversions.