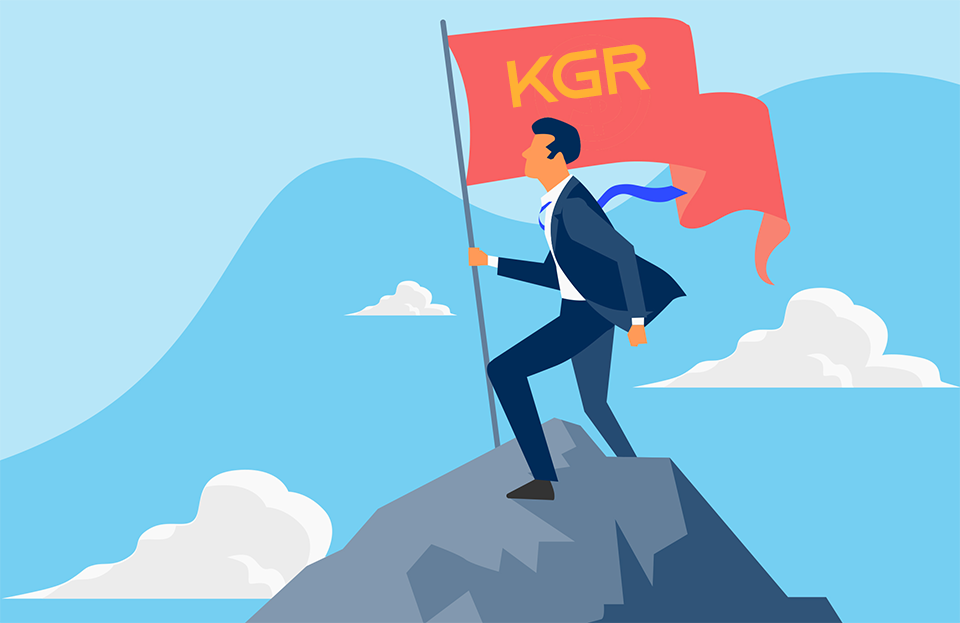 Everything You Need to Know About Keyword Golden Ratio (KGR)
Our entire world is internet driven, making it harder than ever before to make your business stand out from the pack. But what if there were a way you could find and use under-utilized keywords that could not only help you get found, but help you rank higher than ever?
Keywords golden ratio (KGR) is your answer. Doug Cunnington of Niche Site Project developed this data driven way to find the low-hanging fruit in the keyword world which can then help you jump ahead of your competition.
What is KGR?
KGR is the number of Google results with the keyword phrase in the title, divided by the local monthly search volume, where the LMS is less than 250. If the KGR is less than 0.25, your site should rank in the top 100. When the KGR is between 0.25 and 1, you will rank in the top 250.
If the ratio is more than 1, then it indicates that the search term is more competitive and will therefore be harder to rank for. Utilizing KGR can give you in-demand search terms that are underserved. KGR also assumes that keywords that appear in a title offer a strong ranking and competitive signal.
There are a few steps to help you find the right KGR keywords for your site.
How To Implement KGR
First, find longtail keywords that are topical for your business. For this you can use the allintitle.co built-in Keyword Suggestion Tool. You give it a seed keyword and it gives back hundreds of relevant search terms.
Next, you'll want to evaluate those keywords using KGR system. You can manually perform an allintitle search to get the number of website pages with that keyword in the title. Then you'll want to find the search volume for each of these keywords and then look for keywords that have less than 250 monthly searches. Doing this process manually can take hours or even days. Fortunately, this process has been automated using allintitle.co buck allintitle and KGR checker. The only thing you need to do is import your list of keywords and click on the import button and wait a few minutes for it to process all the keywords.
As the number of monthly search results increases, the fixed ratio of 0.25 will determine if there are too many sites with matching title keywords to compete or not. It should be noted that 0.25 is just a rule of thumb and depending on the competitiveness of your market and your website strength you can adapt a different threshold.
Ensure KGR Works for You
You can also use the same concept for the keywords with more than 250 search volume. If a keyword has a much higher search volume than 250, but only appears on say 50 sites, that keyword may still be worth the effort to try to rank for. Search volume of 250 is just a parameter by which we can measure, but is not the only indicator of whether a keyword is too competitive. Always look at the number of sites that use the keyword in their title as well, because even though search volume may appear quite high, if only a handful of sites are using that keyword in their titles, you may still be able to rank well for it.
KGR is a tool that allows businesses to find low-volume keywords that will allow them to rank higher, quicker. The idea behind KGR is to find the different phrases people use to search for the same thing. Longer and more specific keywords are more likely to rank higher and KGR can help. KGR is especially beneficial to newer sites that haven't yet become seen as authoritative, so they can help even the newest business catapult above competition that has been around for years.